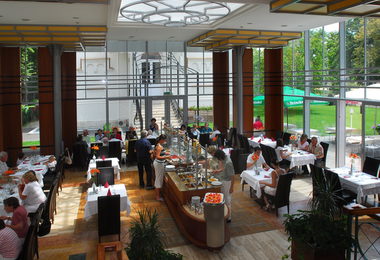 Dining includes the impressive conservatory of the Villa Pelikán Restaurant, and the gallery overlooking the bar. Our restaurant provides local and international specialities and a comprehensive range of wines, spirits and attentive, professional service.
Book the private room for that important business dinner or a nice table in the conservatory for that special occassion or simply drop in to sample our selection of beverages at the cosy bar.

Wireless internet access is provided.